Community Center Address



Fireside at Norterra
28185 N. Melvern Trail
Phoenix, AZ 85085
Main Line - 623-580-9556
Fax Line - 623-580-9553

Front Desk
Main: 623-580-9556
Fax: 623-580-9553
Dawn Talley
Community Manager
Direct: 623-434-6411
dtalley@associatedasset.com
Kristine McIlhenny
Lifestyle Director
Direct: 623-434-6414
kmcilhenny@aamaz.com
Kim Rillero
Member Services Coordinator
Direct: 623-434-6412
Fax: 623-580-9556
krillero@ourfiresidenorterra.net
Josh Howes Maintenance Manager
Direct: 623-434-6417 jhowes@ourfiresidenorterra.net
AAM 24 Hour Emergency Line
1-866-553-8290
---

Hours of Operation
Community Center
5am-10pm Monday-Friday
7am-10pm Saturday
8am-7pm Sunday



Lap Pool & Hot Tub


5am-10pm


Play Pool:
First Weekend in April-Memorial Day:


10am-7pm

Weekends Only
Aug 6th -Labor Day:
Monday - Wednesday - Friday 3pm-7pm
Tuesday and Thursday 10am - 7pm

Labor Day-October 1:
10am-7pm

Weekends Only


Closed October 1 - April 1




Rock Wall




4pm-7pm Monday & Wednesday
10am-2pm Saturday
Kids Korner
Monday 5pm-9pm
Tuesday 9am-12pm, 6pm-9pm
Wednesday 10am-12pm
Thursday 9am-12pm, 6pm-9pm
Friday 10am-12pm
Saturday 8am-12pm

Community Parks, Basketball & Tennis Courts Daily
5am-10pm Year Round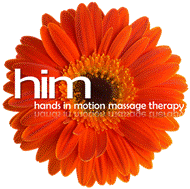 Call (602) 688-2446 to Schedule Your Appointment Today!


Menu of Services
Revive Massage 60 minute - $65
Take a break and just relax. A healing touch is sometimes all we need. *If desired awaken your senses by adding aromatherapy with the use of 100% pure essential oils. Buffer the effects of stress, improve circulation and slow the aging process with massage. Continue your day feeling relaxed with renewed energy and ambition.
Therapeutic Massage 60 minute - $65
A full body or specific area massage using medium to deep pressure designed to address pain and tension and to alleviate it for lasting pain relief.
Sports Massage 60 minute - $65
Customized for you, a mixture of pressures, techniques to increase your range of motion and performance in conjunction with stretching techniques to re-educate your muscles.
Prenatal Massage 60 minute - $65
Nurture yourself and instill a feeling of well-being to both you and your child. Relieve back strain, shoulder tension, sooth nerves, increase circulation and reduce anxiety.
Hot Stone 75 minute - $85
A decadent combination of massage and warm lava stones. Relax and melt with the warmth of a full-body massage using hot stones. Nurturing and comforting as well as therapeutic for muscle tension and stress.

Reflexology 50 minute - $55
Treat your feet! Let us relax and sooth your tired feet while working all the organs in your body with this holistic energy-based modality. Reflexology works through the energies of the nervous, electrical, chemical and magnetic systems of your body…and you don't even have to get undressed.
Detox
Aqua Chi Foot Bath 50 minute - $50 or Package of 4 - $175 ($25 savings!)
A noninvasive, water based energy system designed to increase your energy by hydrating and energizing from a cellular level. Aids in helping asthma, arthritis, scleroderma, organ functions, increase energy, mental attitude, Candida, improve skin, relieve musle tension, reduce PMS and menopausal symptoms just to name a few. Walk away feeling relaxed, rejuvenated and with more energy to conquer your day. Sea salt foot scrub included.
Lymphatic Drainage Massage up to 90 minutes - $90 or Package of 4 - $335 ($25 savings!)
"Free the Flow" – When the lymphatic system is sluggish, unclear thinking, lethargy, dull headaches, irritability, depression, anxiety, and the desire to sleep much of the time can be experienced. The gentle quick strokes support movement of excess fluids and toxins through the system, enhancing the immune system and assisting the interaction of the lymphatic system with the digestive, circulatory and cerebrospinal systems.
Add an Essential Oil to any service for $5