CONTACT INFORMATION




Community Center Address



Fireside at Norterra
28185 N. Melvern Trail
Phoenix, AZ 85085
Main Line - 623-580-9556
Fax Line - 623-580-9553

Front Desk
Main: 623-580-9556
Fax: 623-580-9553
Kristine McIlhenny
Lifestyle Director
Direct: 623-434-6414
kmcilhenny@aamaz.com
Melvin Lockett
Member Services Coordinator
Direct: 623-434-6412
Fax: 623-580-9556
mlockett@aamaz.com

Bob Ferraro
Community General Manager
Direct: 623-434-6411
rferraro@aamaz.com
AAM 24 Hour Emergency Line

1-866-553-8290
---

Hours of Operation
Community Center
5am-10pm Monday-Friday
7am-10pm Saturday
8am-7pm Sunday



Lap Pool & Hot Tub


5am-10pm
Hot Tub is temporarily closed for repairs
and will reopen on Thursday, August 6th.

Play Pool:
First Weekend in April-Memorial Day:
10am-7pm Weekends Only
Memorial Day-Labor Day:

10am-7pm 7 Days a Week
Labor Day-October 1:

10am-7pm Weekends Only
Closed October 1 - April 1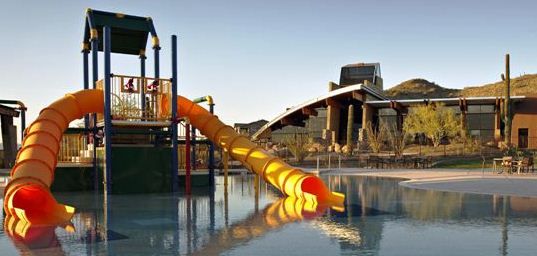 Rock Wall:
4pm-7pm Monday & Tuesday
8am-12pm Saturday
Kids Korner
9am-12pm Monday-Friday
4pm-7pm Monday-Tuesday
8am-12pm Saturday


Community Parks, Basketball & Tennis Courts Daily
5am-10pm Year Round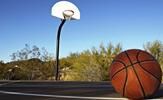 *****Special Announcements*****
July 31, 2015
For the second night in a row, the Jacuzzi was vandalized. Thursday evening, vandals poured one gallon of bubble-causing liquid into the Jacuzzi. Also, the panels were removed from the pump equipment area and the heating elements were disconnected.
We will need to close the Jacuzzi to completely drain it. We are putting locks on the Jacuzzi cabinet this morning to deter further equipment vandalism.
Due to the issues, the Jacuzzi is closed. We will advise as soon as possible on the reopening date. We apologize for the inconvenience.
Below is a photo from the Thursday July 30th vandalism
SAVE THE DATE!!!
Back-to-School Summer Splash Party at the Community Center Play Pool, Sunday, August 9th from 1pm-4pm. Bring the kids out for a last hurrah to summer. There will be a DJ, games, prizes, free Kona Ice and a splashing good time for all. AZ Hotdog stand will be on hand selling hamburgers, hotdogs, drinks and snacks. Residents only.
BYOB Happy Hour Saturday, August 29 from 4pm-6pm. Enjoy the musical talents of Mary Hoffman, performing everything from country to pop. Check her out: http://maryhoffman.net/index/ Please sign up at the Fireside front desk to attend this event. Maximum attendance 200. Residents only.
-----------------------------------------------------------------------------------------------------------------------------------------------------
Please welcome to Team Fireside Kristine McIlhenny as Lifestyle Director! Kristine is eager to deliver a broad range of exciting activities, events, and programs to the Community.
A casual meet and greet with Kristine will be held for all Community Members on Wednesday, August 5, from 6:30 PM to 7:30 PM in the Community Great Room.
A new Automated External Defibrillator (AED) Device is available for public use at the Community Center Front Desk. The AED is stored in a wall mounted display case behind the Front Desk in a highly visible and accessible location.
Fireside at Norterra is selected as a candidate for the Best Master Planned Community in Arizona and Best Master Planned Community in Maricopa County by Ranking Arizona! Collectively, we have an opportunity to cast votes to be ranked first in both categories.
To cast your vote please click this link, create a Login ID and cast your votes! Vote early and often! Ranking Arizona allows users to vote more than once!
Plant Management
"Plant Rejuvenation" and "Selective Pruning"

Plant management is one of the most important concepts to maintaining your landscape. A natural pruning technique promotes the natural beauty of the shrubs and ground covers in the landscape. We have created this information sheet to help our residents better understand the "Plant Rejuvenation" and "Selective Pruning" management techniques that we will be using on our property.

"Plant Rejuvenation" is in essence a severe pruning of the plant that is typically performed through the late winter and spring months.

Why perform a "Spring Cut Back"?

1. To revitalize a sheared shrub. When shrubs are continually sheared the plant becomes woody and bare looking. Also, flowers are continually being removed.

2. Keep the plants contained within their intended space without having to continually shear them. Replacing plants in this situation with plants that will fit the intended space is another solution.

3. Rejuvenating old shrubs by removing older wood and leaving younger healthier wood. This helps to promote flowering since most flowering shrubs will bloom either on 1-year old growth or on new growth.

What can you expect to see from the "Spring Cut Back"?

The first step is cutting back the plant material to an appropriate height. This will also remove any frost damage from the plants that may have occurred during the winter. Typically within the first 30 days you will see new growth appear. As we start into summer you will begin to see more and more flowers on several of the different shrubs and ground covers. Summer is the growing season for a majority of the plants, so this is the time that we want to help control the growth through the use of "Selective Pruning".

"Selective Pruning" is a method of only pruning unwanted growth from the plant, crossing branches and deadwood. The goal is to keep the natural look of the shrub and help promote flowering.

Please remember that pruning is an invigorating process and one of the most important parts of managing your landscape!